Bluewater Beach Park
About Bluewater Beach Park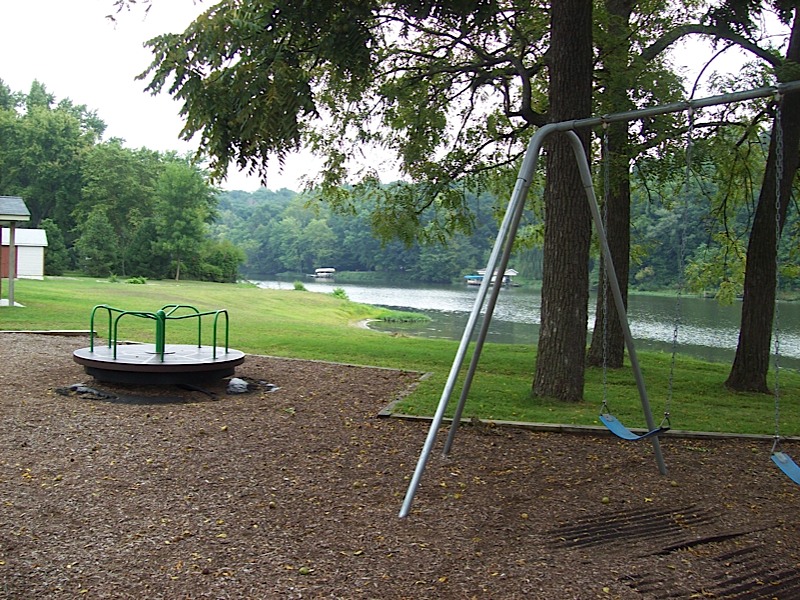 Bluewater Beach
is located on a part of the winding Tippecanoe River that links Lakes Shafer and Freeman.
Between Lakes Shafer and Freeman, there is a stretch of the Tippecanoe River that connects the two manmade lakes. Officially, it's Lake Freeman, but it has the quieter nature of a winding riverfront.
Bluewater Beach
is located on a special spot where folks can boat or fish. There is public access for boating enthusiasts and four fishing piers. Playground equipment and several picnic shelters offer residents and visitors an opportunity to kick-back, relax and enjoy the "beach." The Bluewater Beach Pavilion is an enclosed shelter and can be reserved for special events.
The History of Bluewater Beach Park
Land for the area currently known as Bluewater Beach Park was obtained in 1934. The first two parcels received for this park came from quit claim deeds. On February 14th, Dennis P. & Mary E. Teeter – husband & wife - deeded .819 acres of land to the city, inconsideration for improvements to the roads in the existing area. These included Gilmore Street – currently known as South Beach Drive, North Street – currently known as Fisher Street, and that portion of Tippecanoe Boulevard – now known as Bluewater Beach Drive – between Fisher and South Beach Drive. This area contains the south half of Bluewater's public access site and the grass lot located between Bluewater Drive & Division Street.
Thomas A. O'Shaughnessy deeded - "Municipal Beach"- to the City on April 30th. This area contains approximately .74 acres and is located just north of the parcel deeded to the City by the Teeters. This piece of the park is rectangular and includes the north half of the access site at the Bluewater boat ramp and the grass lot on the west side of Bluewater Beach Drive.
Later that year William W. Roth and his wife Zelma sold the city the remaining parcels of land that currently makes up this park. These parcels included lots 1, 2, 3, 4, and 5 of Beach subdivision and are located on the east side of Bluewater Beach Drive. This area covers approximately 1.43 acres and was purchased by the City for ($1098.15). Conveyance of this part of the park occurred on August 13th, 1935. Including the .64 acre city right–of–way on the north end of the park, today Bluewater Beach Park covers an area of approximately 3.63 acres.