Our Monticello City Parks!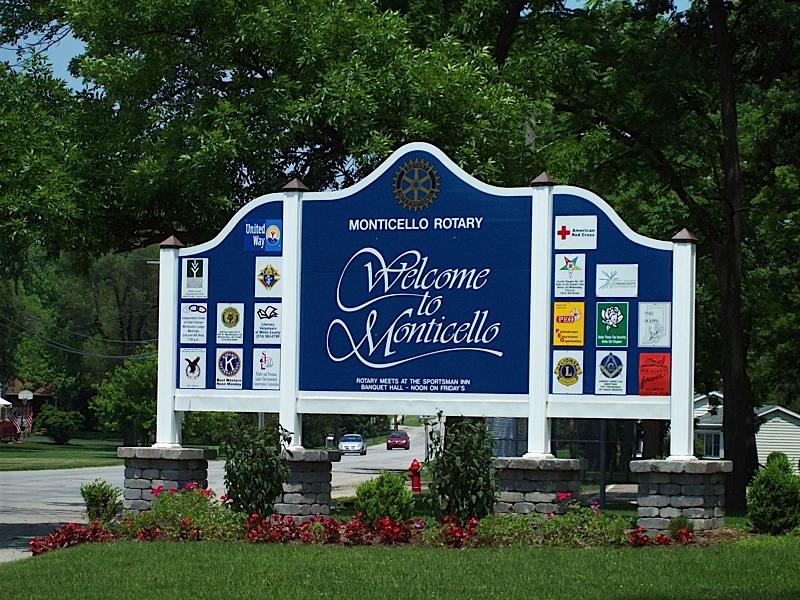 The Monticello Parks and Recreation Department recognizes that quality of life is vital to a successful community. The services offered through the city's system of beautiful parks enhances Monticello's quality of life. The Parks Department offers a variety of recreational opportunities, and a selection of facilities that contribute to the health and well-being of the entire community.

Through the direction of a dedicated and knowledgeable Parks and Recreation Board, this department is a dynamic organization that responds to change. Facilities are consistently upgraded and new additions make the parks annually more inviting. So jump in the pool at Voigt, stroll Bluewater Beach, do a kick-flip at Jordan Skate Park, walk the beauty of the lower City Park, enjoy a ball game, host a family reunion ... all this is available at the City Parks.





Pool Closed for 2021
2021 Summer Operation Hours (Open Swim - Subject to Change)
Monday - Saturday: 12:00 Noon - 8pm
Sunday: 1pm - 8pm
Adult Lap Swim/Water Walking is held M-F from 7pm - 8pm
Swim Lessons and Lifeguard Training Classes are available.
For swim lessons, please use our online sign-up form. (Will return in 2021.)
Click to review the 2022 Monticello City Pool Schedule (coming 2022). The city pool is located at 519 S. Second Street just one block down from the high school.
View Map
.
City Parks Board
Members:
Ron Burkhardt, President
Bruce Lyons, Vice-President
Susan Gift, Member
Joan Ginter, Member
Doug Pepple, City Council Liaison
Cindy Isom, Secretary
Mitchell E. Billue, Park Superintendent
The Parks Board oversees the seven city parks and the city pool. The Mission of the Monticello Parks Board is to enhance the community's quality of life through well-planned and maintained parks, recreational programs, clean facilities and positive programs. The Parks Board oversees the City of Monticello Pool and Bluewater Beach Park attracting tourists as well as local residents.
Like Us on Facebook